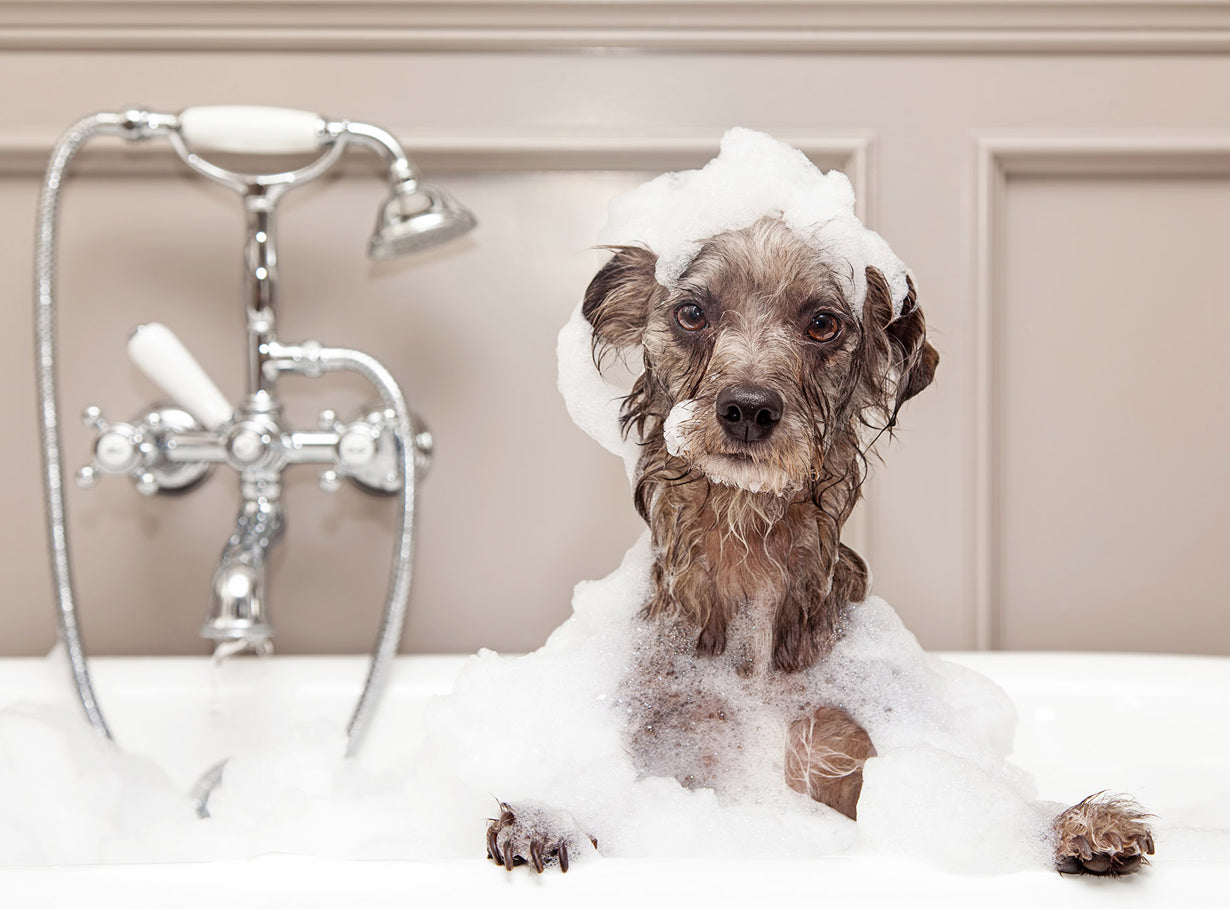 Grooming Your Dog: A Step-by-Step Guide from Pet Station Birmingham
Proper grooming is an essential part of maintaining the overall health and happiness of your furry companion. Not only does it help keep their coat looking shiny and clean, but it also allows you to check for any potential health issues, such as fleas, ticks, or hot spots. At Pet Station Birmingham, we understand the importance of proper dog grooming, which is why we've put together this step-by-step guide to help you keep your dog looking and feeling their best.
Brushing: Regular brushing is essential for maintaining a healthy coat and preventing matting. Use a brush that is suitable for your dog's coat type (e.g. a slicker brush for short hair, a rake for longer hair). Brush in the direction of hair growth and make sure to remove any tangles or mats.

Bathing: Depending on the breed of your dog, you may need to bathe them on a regular basis. Always use a dog-specific shampoo and conditioner to avoid any irritation or dryness. Make sure to rinse thoroughly and dry your dog completely before letting them out in the cold.

Trimming: Many dogs require regular trimming around the ears, feet, and tail. This is a task best left to a professional groomer, but if you do choose to do it yourself, make sure to use sharp, clean scissors or clippers.

Nail trimming: This is an important aspect of grooming that should be done regularly. Long nails can cause discomfort to the dog and can also lead to injury. Use a proper dog nail clipper, cut only the tip of the nail, avoid cutting the quick.

Teeth cleaning: Regular teeth cleaning is important for maintaining your dog's oral health. You can use toothpaste and toothbrush designed for dogs or dental chews or toys to help remove plaque and freshen their breath.
At Pet Station Birmingham, we understand the importance of proper dog grooming, which is why we offer a wide range of grooming services to keep your dog looking and feeling their best. From basic grooming to full grooming services, our team of experienced groomers has the skills and knowledge to keep your dog looking and feeling great